Interactive Transparent Showcase
A unique experience: discover the future of interaction with the interactive transparent showcase
Quick and easy installation
Hypebox
Transparent Screen
The interactive transparent showcase is a solution created using a transparent screen that allows the user to see a real product simultaneously with the digital content displayed on the screen.
It's not just a regular display but a transparent screen that revolutionizes your way of communication.
Designed to impress, the transparent showcase provides extraordinary visual quality to the objects placed behind it, representing the perfect fusion of physical and digital elements that deliver an extraordinary wow effect.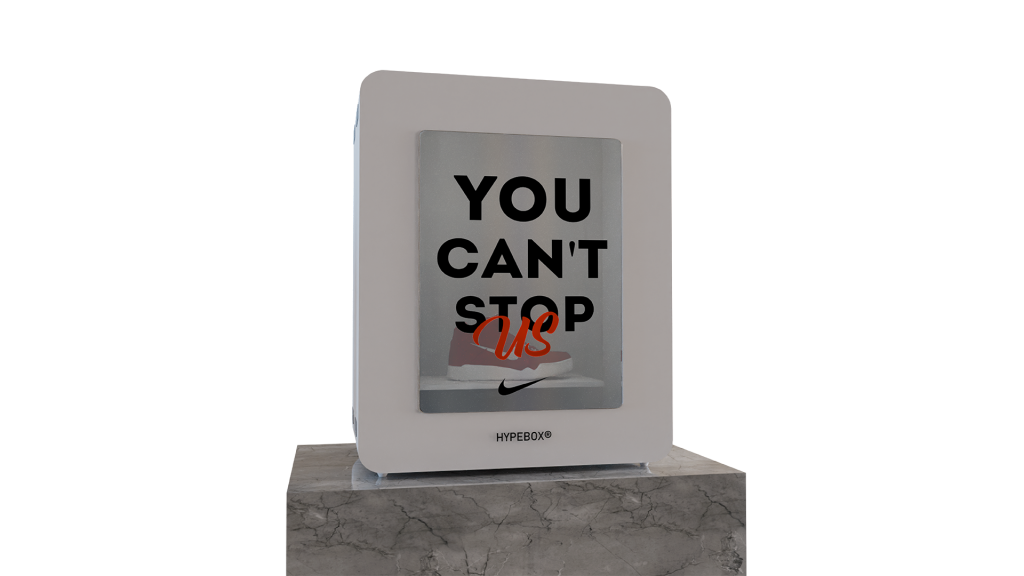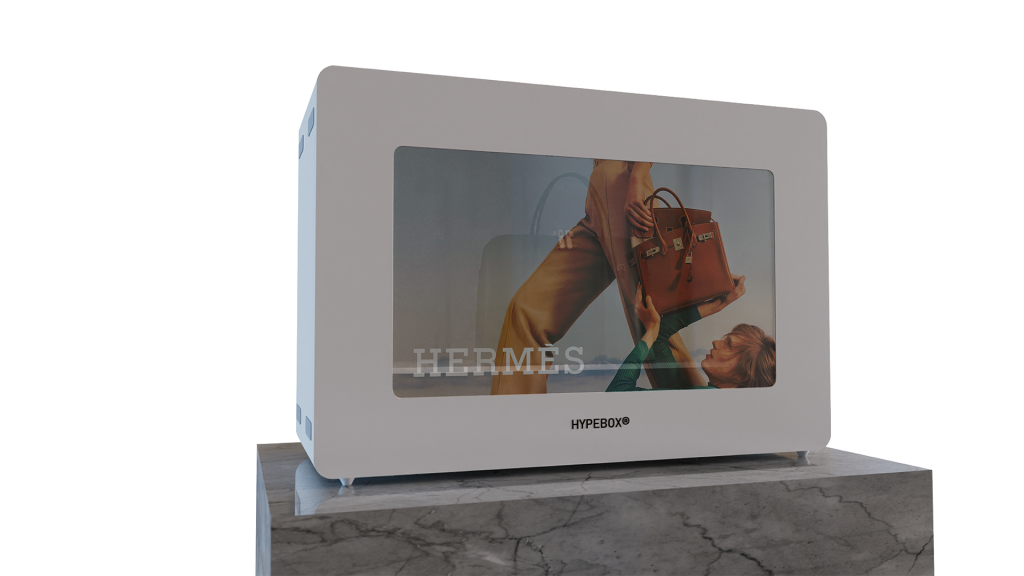 Sizes up to 86″

Orientation: Landscape

24/7 operation

Full HD and 4K resolution

Operating temperature: -10 °C / +50 °C

10-point infrared touch

i3-i7 processor
The interactive transparent showcase allows the user to see a real product at the same time as the digital content on the screen. This is why it establishes itself as a powerful tool for promoting products effectively, creating a memorable impression on visitors and enhancing the corporate image. It is a valuable sales support as it allows customers to browse interactive content and learn more about product features.
Sales support through the consultation of interactive content

Improves the customer experience

Enhances brand perception

Entertain customers

Improve product promotion through an innovative medium
The transparent showcase is an innovative tool that creates a new and engaging experience for visitors and customers. In exhibition stands, the transparent showcase attracts the attention of the public and enhances the products on display. At events, it is a focal point for communicating information and promotions, while in-store, it enhances product display and stimulates customer interest. During museum visits, it also offers an interactive and educational experience, enriching the visitor experience.
Trade shows

Events

Retail

Museums