Pixxboard table
Boundless interactive experiences: discover the potential of the Pixxboard multitouch interactive table
Quick and easy installation
Customizable in various sizes and colors
Spill resistance (spill proof)
PixxBoard
Interactive Table
PixxBoardTM is a multitouch interactive table that allows users to search and use the information they want with simple and intuitive finger gestures, even multiple people at once.
PixxBoardTM is an interactive design table that integrates the concept of desk and the concept of interactivity by enabling multi-user sharing of ideas and multimedia content. The simple and straightforward design combined with high-performance technical features make Pixxboard the ideal solution for every environment and every need. The system is easy to install, all technology is integrated, and the thick glass that takes advantage of multitouch technology allows professional use by multiple users at the same time.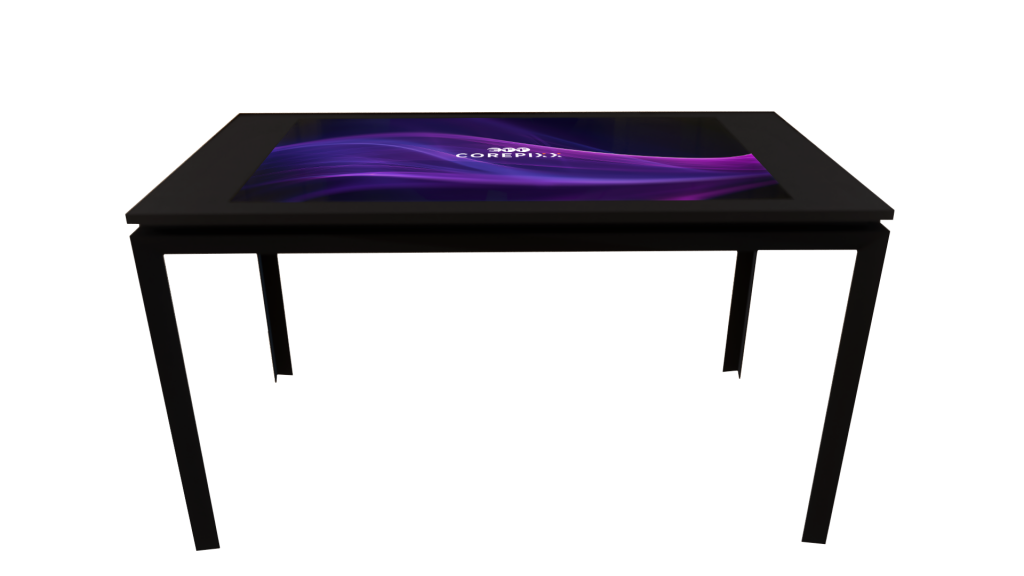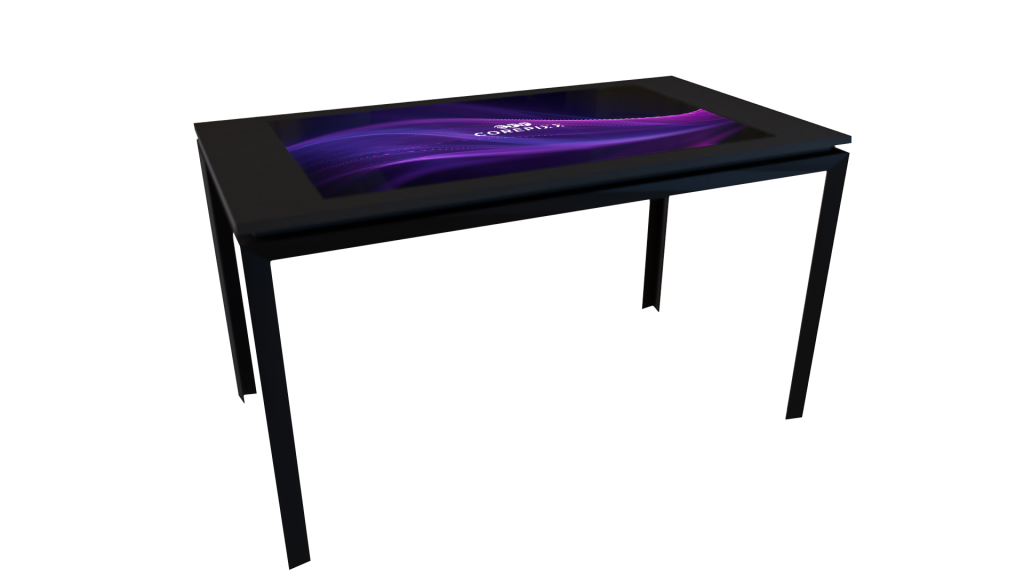 Size from 43″ to 65″

Windows operating system

i5/i7 processor

Operating temperature 0 °C / + 40 °C

Power 210/230 volts 50/60 Hz
The Pixxboard represents an advanced solution in the landscape of multitouch interactive tables. Due to its design, the protected and isolated technology inside the cabinet provides a secure environment. It supports Object Recognition, enabling intuitive and engaging user interactions. Particularly suitable for teamwork situations, the interactive multitouch table also supports sales activities through immersive content and the collection of data relative to users and their customer experience. It also allows users to consult interactive maps, entertain with quizzes and games, browse catalogs and watch videos.
Secure in that it allows technology to be isolated within the mobile

Possibility of Object Recognition

Ideal in teamwork situations

Enables effective and integrated communication with customers and users

Improves brand perception and customer experience

Supports sales through the consultation of interactive content

Collects data from users

Interactive map consultation

Entertains customers with quizzes and games

Allows users to browse through catalogs and videos

Wow effect presentations

Ability to refer to external monitor
In any context, Pixxboard, the interactive multitouch table, offers a unique and engaging experience, enriching communication, interaction, and content consumption. In trade show booths, it becomes a focal point for showcasing products and services in an innovative way, attracting the attention of visitors. At events, it creates interactive and engaging experiences, leaving a positive and lasting impression on participants. In the retail sector, it transforms into a sales and promotion tool, offering interactive consultation and product visualization. In museums, it serves as a source of learning and entertainment, allowing visitors to explore artworks and information interactively.
Trade shows

Events

Retail

Museums