Supersize Table
Supersize Table: Large-format interactivity at the service of your goals.
Quick and easy installation
LAN and Wireless connectivity
The Supersize Table is the ideal interactive table for collaborative team situations. With its 65″, 86″, or 98″ Multi-Touch surface, it guarantees simultaneous multi-user interaction with fast response times and combines functionality and design, adapting stylishly to various contexts from meeting rooms to retail and from trade shows to museums.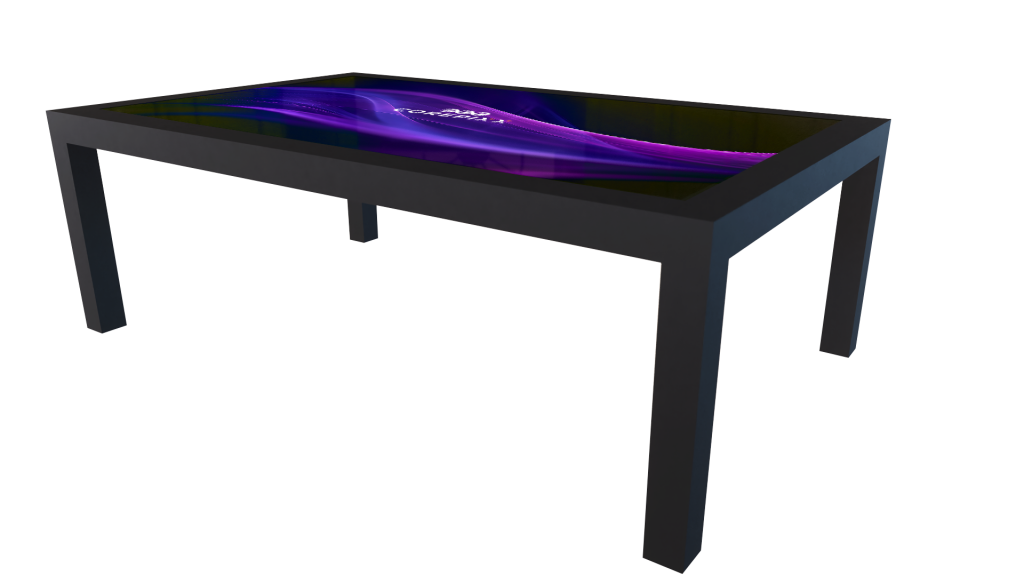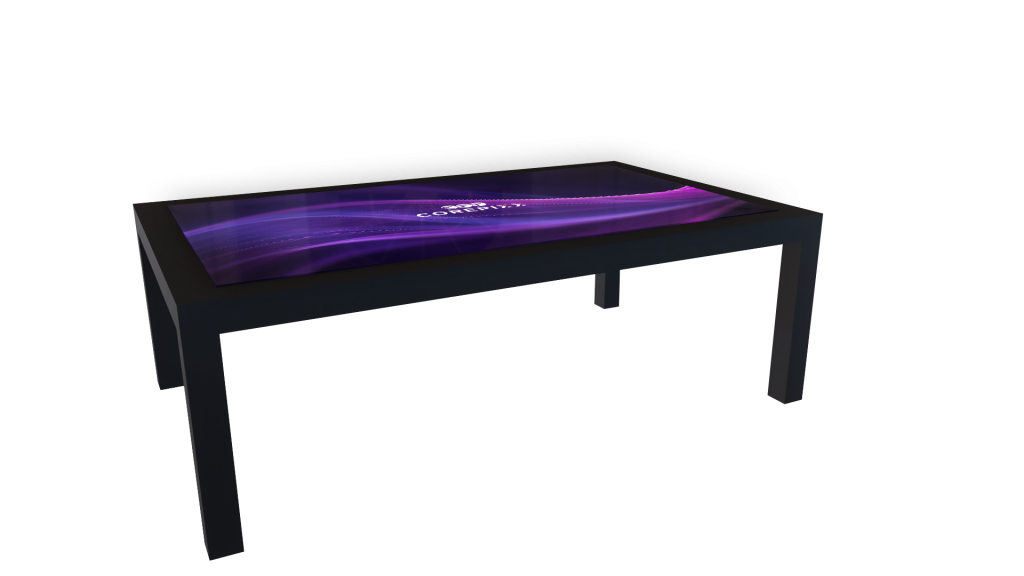 Sizes ranging from 65″ to 98″

Windows operating system

i5/i7 processor

Operating temperature 0 °C / + 40 °C

Power 210/230 Volt 50/60 Hz
With its imposing presence and numerous functionalities, this large interactive table offers unmatched advantages. In addition to ensuring safety, as it is enclosed within the cabinet that houses the technology, the Supersize Table promotes teamwork through integrated and effective communication. Consulting interactive content promotes sales and increases the amount of data collected, enabling analysis and reasoning to improve brand perception and customer experience. It entertains customers through quizzes, games, interactive maps, videos and catalogues. By connecting an external monitor, they enable an even more extraordinary sharing and presentation experience.
Secure in that it allows technology to be isolated within the mobile

Possibility of Object Recognition

Ideal in teamwork situations

Enables effective and integrated communication with customers and users

Improves brand perception and customer experience

Supports sales through the consultation of interactive content

Collects data from users

Interactive map consultation

Entertains customers with quizzes and games

Allows users to browse through catalogs and videos

Wow effect presentations

Ability to refer to external monitor
The Supersize Table, a large interactive multitouch table, becomes a focal point for engaging and entertaining the audience, perfectly adapting to multiple contexts. In fact, during trade shows and events, it can be used to present products and interact with visitors. It also creates engaging and stimulating experiences. In the retail sector, it offers dynamic interaction to promote products and improve the customer experience. In museum visits, it allows users to explore art interactively and deepen their knowledge in cultural fields.
Trade shows

Events

Retail

Museums