Transparent Monitor
Look Beyond the Screen: The Transparent Display That Will Revolutionize Your Vision
Quick and easy installation
Not just a regular display, but a transparent OLED screen that revolutionizes your way of communication. Designed to amaze, Transparent OLED Signage combines vivid colors and high transparency, providing extraordinary visual quality to objects placed behind it and representing the perfect fusion of physical and digital, delivering an extraordinary wow effect.
The structure is slim as it does not require backlighting, and thanks to its self-illuminating pixels, the display maintains color vibrancy and high contrast ratio even when it becomes transparent.
The tempered front glass protects the product from external impacts, and the unbreakable glass is designed to minimize injuries. The display can also be equipped with Multi-Touch technology. It is a powerful tool compatible with any application to create experiences, entertain, and communicate with your target audience, enhancing what is being exhibited: luxury products, artworks, archaeological artifacts, design objects, etc.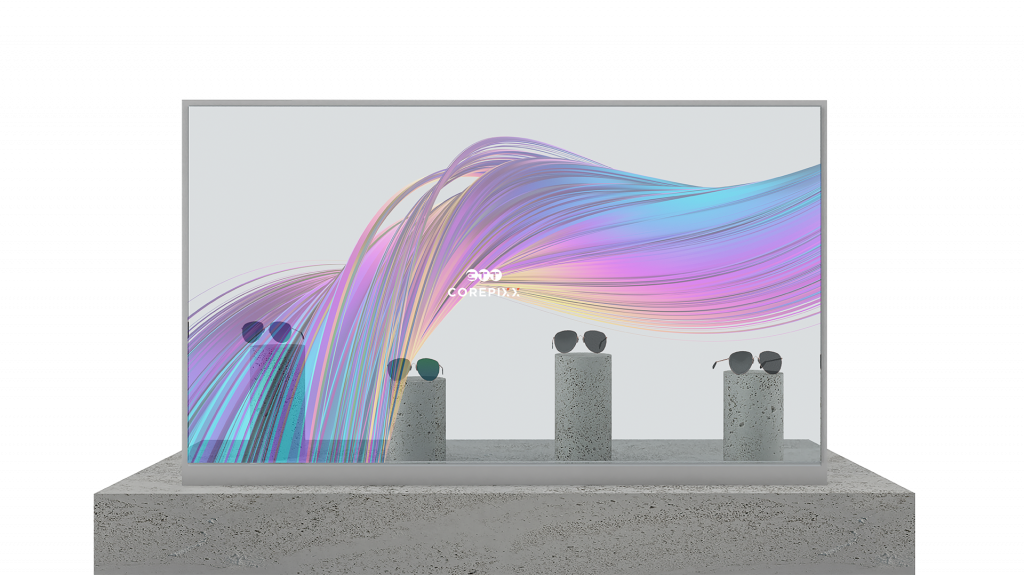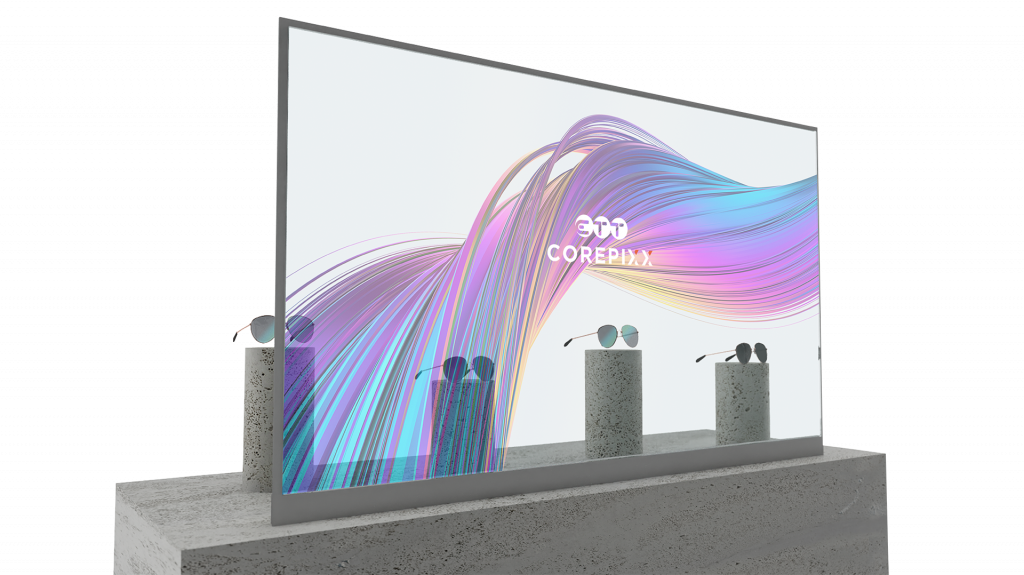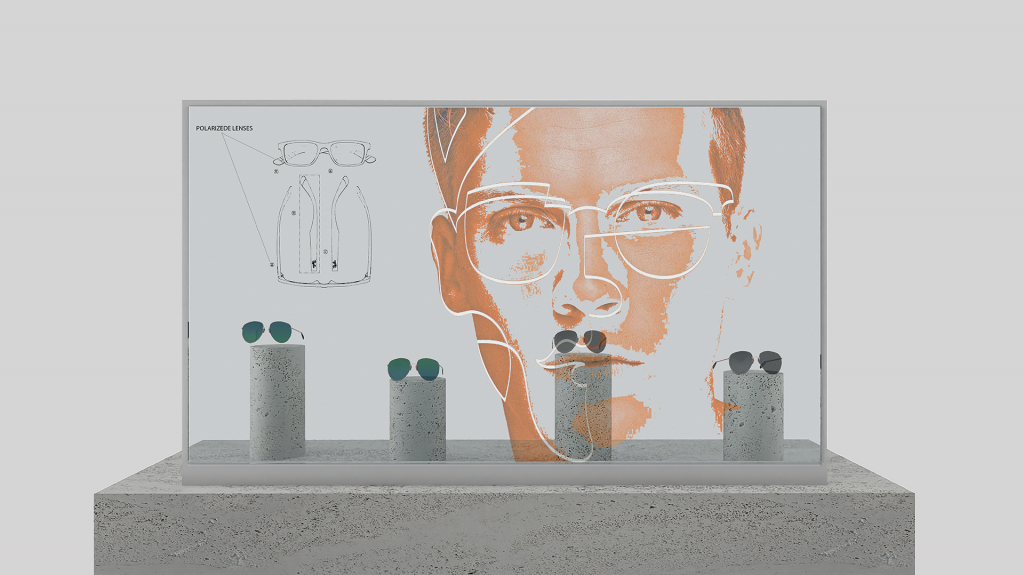 55″ OLED Transparent

38% transparency level

Full HD resolution (1920×1080)

Brightness: 400 nits

18/7 operation

10-touch Touch (optional)

i5-i7 processor

Operating temperature 0 °C / + 40 °C

Windows 10 operating system
The transparent monitor is an innovative solution for your business, thanks to its transparency and interactive features. The use of customised schedules captures customers' attention, enhancing the customer experience and the way the brand is perceived. The transparent display is able to collect valuable data on users, enabling better customisation of marketing strategies. An innovative means to promote products and create wow effect presentations that stand out from the crowd. An immersive phygital experience combining the physical and digital worlds: the new transparent oled screen.
Convey real-time updated information

Entertain customers with customized schedules

Improve customer experience and brand perception

Collects user data

Improve product promotion through an innovative medium

Provides general utility information

Wow-effect presentations

Phygital tool
With its ability to deliver information in a transparent and engaging manner, this monitor is perfectly suited to a variety of contexts. At trade fairs, it is a strategic tool for conveying information in real time, thus attracting the attention of visitors and creating a unique visual impact. In the corporate context, it markedly improves internal and external communication during presentations, meetings and conferences. During events, the transparent screen entertains the audience and presents information of general relevance. In museums, it creates interactive and engaging experiences, enriching users' visits. In the retail sector, it takes customer experience and product promotion to a new level.
Trade shows

Corporate

Events

Retail

Museums